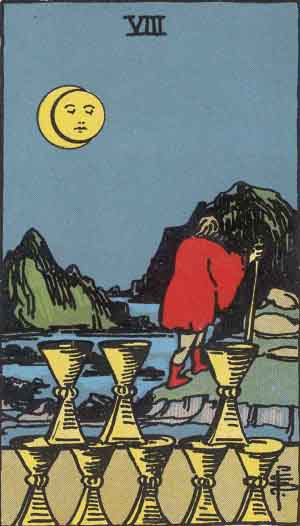 I've been thinking about friends a lot lately. I've been asking myself why I have chosen some of the friends I have chosen. I've been asking myself if some of them have ever actually been my friends. Two friends in particular are on my mind. They were people I worked with 2 jobs ago that I have maintained contact with and now that we don't have the job in common, it seems like we have little else in common.
I befriended them because they seemed like lost souls and I am always a sucker for a lost soul having been one myself for so many years. We seemed to respond to things in the same way, especially things related to our job. They felt familiar to me on a very intrinsic level. I had always felt like a fuck-up and they felt like fuck-ups too and we had this in common. This is not a good basis for a friendship. Especially since I no longer feel like a Fuck-up and they still do.
Somehow I gradually took on the role of the confidant to them and they continually came to me for advice. In the beginning I didn't mind listening and being there for them, but as time passed, it became boring and my friends began to feel like burdens. I always felt drained when I was around them. I began to resent them. I wanted to tell them to go get a f***ing shrink and leave me alone.
Yet, I tolerated it because....I don't know why....maybe for several reasons. I suppose one reason was that I didn't want to hurt their feelings because I really did care for them and one of them especially is very vulnerable. And there was a part of me that felt good about being needed because somehow it makes everything that I've been through more bearable. But another reason is that I just plain couldn't figure out how to handle the situation gracefully.
I've always thought that people who turned a cold shoulder to people who are needy were cruel. Yet, I can see that they understood something that I didn't. They understood how hard it is to be in a relationship with some one who always needs something from you and never seems to get enough. Someone who only wants to talk about themselves. Someone who never seems to move on. Someone who is always in a crisis. Someone who has been dealing with the same issue ever since you have known them and never seems to learn anything from their mistakes. It's boring, boring, boring, boring, boring!!! It's draining, it's imposing and you don't mind being there if one day it is going to get better but some people never get better and I think my friends are those kind of people.
Gut Level Honest
I sometimes get this cold, dark thought that there is something intrinsically wrong with my friends, especially one of them that can't be fixed, and that she is a lost causes. And when I have these thoughts I despise myself. And I begin to feel that the way that I like to see myself, as a nice, understanding person, is just a facade. Not only am I just as bad as the people I criticize and call cruel, but I don't even have the character to admit that I feel the way that I do. Instead, I am smug and hypocritical, imagining myself to be above them in behavior when actually I am no better.
What do you do when you get that cold, dark voice inside of you and you realize that it is telling the unsentimental truth, stripped bare. Not the truth tied in a a pretty package with a bow on it....but the raw truth. What do you do with it when it isn't nice and you can no longer tell yourself that you feel differently.
What do you do when acknowledging the truth makes you feel like you have disappointed one of your own standards? What do you do when the truth is ugly and you've seen it and you know you will never be able to go back to not seeing it? What do you do when the truth is not flattering to people that you like? What do you do when you find out that you don't respect the people who you considered your friends?
What set me off and finally pushed me over the edge is that I finally recognized that my friends are very selfish. Simply, I have my own problems and I don't mind listening to you, that's what friends do, but I expect you to reciprocate from time to time and if you don't, you don't feel very much like a friend to me. You feel like a barnacle, a parasite, a tapeworm, a psychic vampire, a hole.
Sometimes when they talk to me I wonder if they even see me at all or if they are just searching for their reflection in my face.
I have often felt more alone when I am with them than when I am actually alone.
I wish they would stop it.
I have decided to stop talking to one of them because she is too rude. I am still willing to be friends with the other because I know she doesn't mean it.
Is having an opinion the same thing as judging. What is the difference? Has something similar ever happened to you? How did you reconcile it?