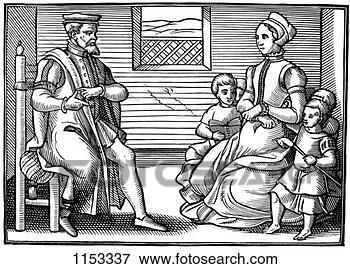 I have been reading a lot about the process of writing lately.  While looking through different websites I have come across what they call, writing prompts.  A writing prompt is when someone starts a story for you and you have to finish it.  It is supposed to be for people who can't find anything to write about.  
I think that most of the ones I have seen are very boring.  They do not inspire me at all.  I think that I could write  much better prompts than the ones that I have seen.  
As a matter-of-fact, I thought of one last night.  For some reason, I thought of it after reading  the following sentence in Thomas Hardy's book,  
Far From the Madding Crowd
.  "...he saw a cat inside,  going into various arched shapes and fiendish convulsions."  
Okay, here is my prompt:
Goody Smith has just laid the dinner on the table.  Dogood,  Amity,  and Purity waited for Papa to come in from his study where he was writing a particulary fiery sermon.  After they had all gotten settled,  said grace, and were just getting ready to eat, their cat Tib suddenly sprang onto the middle of the table, sat down and began happily and noisily licking it's nether regions.  Father looked at it for a moment, his face turning red.  Then he swiped it violently from the table and said loudly,    "...........